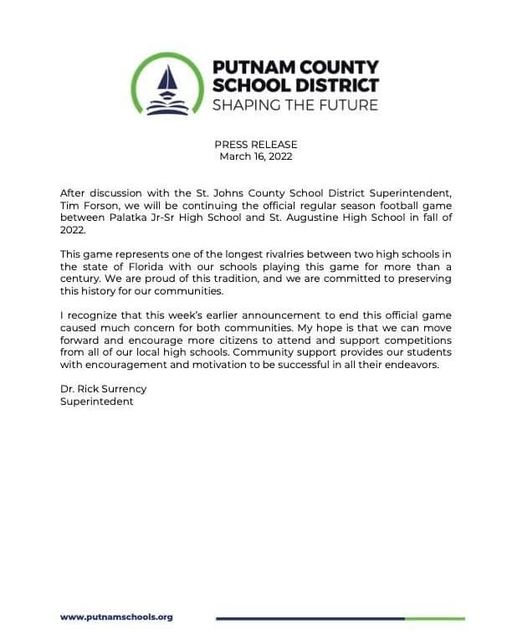 Fans of both programs are excited to hear that the annual rivalry football game between St. Augustine High School and Palatka High School will continue!
Palatka Superintendent of Schools, Dr. Rick Surrency released the following statement today
"After discussion with the St. John's County school District Superintendent, Tim Forson, we will be continuing the official regular season football game between Palatka Jr-Sr High School and St. Augustine high school in fall of 2022.

This game represents one of the longest rivalries between two high schools in the state of Florida with our schools playing this game for more than a century. We are proud of this tradition, and we are committed to preserving this history for our communities.

I recognize that this week's earlier announcement to end the official game caused much concern for both communities. My hope is that we can move forward and encourage more citizens to attend and support competitions from our local high schools. Community support provides our students with encouragement and motivation to be successful in all their endeavors. 

Dr. Rick Surrency
Superintendent"