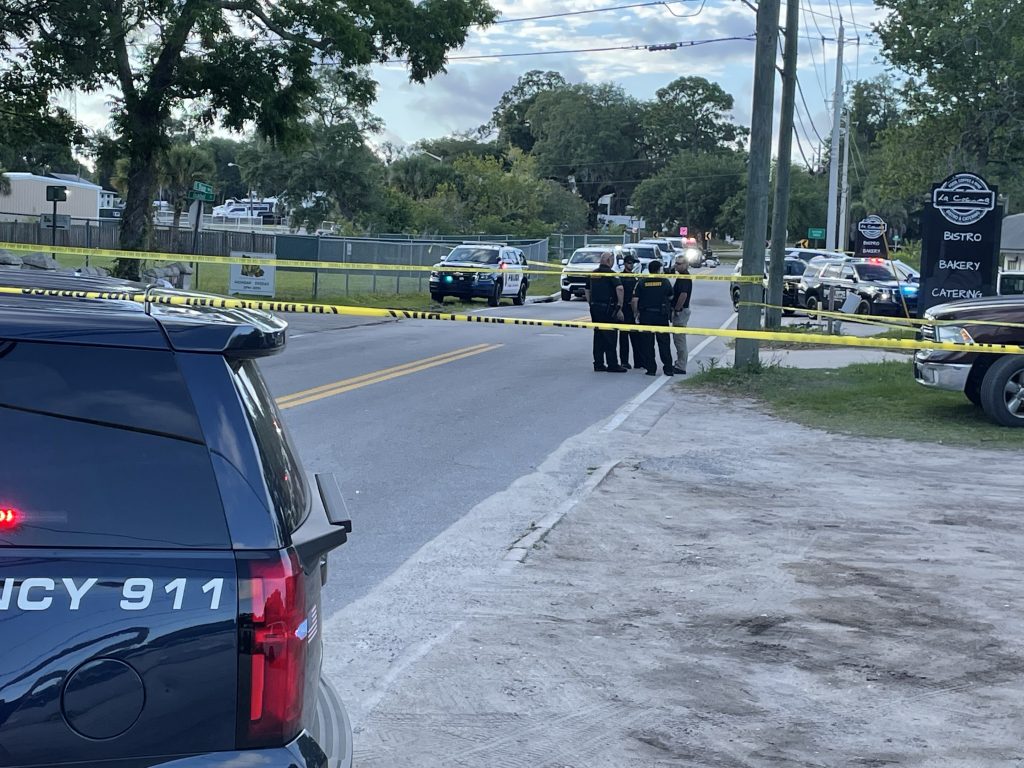 There was an officer involved shooting Sunday afternoon in front of Isabel Street and South Dixie Hwy.
The individual who was shot is believed to be connected to the substance abuse treatment home in the area. It was believed by witnesses at the time that the suspect was armed with a gun, and was repeatedly asked to drop the weapon before allegedly charging at police, and being shot down. St. Augustine Police confirmed late Sunday night that the individual did have a gun when they arrived on scene, but later dropped the firearm, and armed himself with multiple knives. There were initially two shots fired, which turned out to be "non-lethal", when those did not stop the suspect, he charged police with the knives, and police responded with about 5 shots a few seconds later.
Neighbors who watched the situation unfold tell us the individual was in distress, ignoring multiple police calls to drop his weapon.
SJSO, St. Augustine Police, and even St. Augustine Beach Police were involved in the effort.
No officers were injured.
CPR was performed on the suspect for at least ten minutes before they were transported to the hospital. The suspect was last reported to have life threatening injuries by SAPD. A First Coast News article later claimed the suspect died.
Another angle was included by FCN and pauses at the moment of the first shot > https://www.firstcoastnews.com/video/news/local/video-five-officers-open-fire-on-man-with-knife-in-south-dixie-area-shooting/77-eee0ee68-8721-4e4b-8384-f9211a918f17