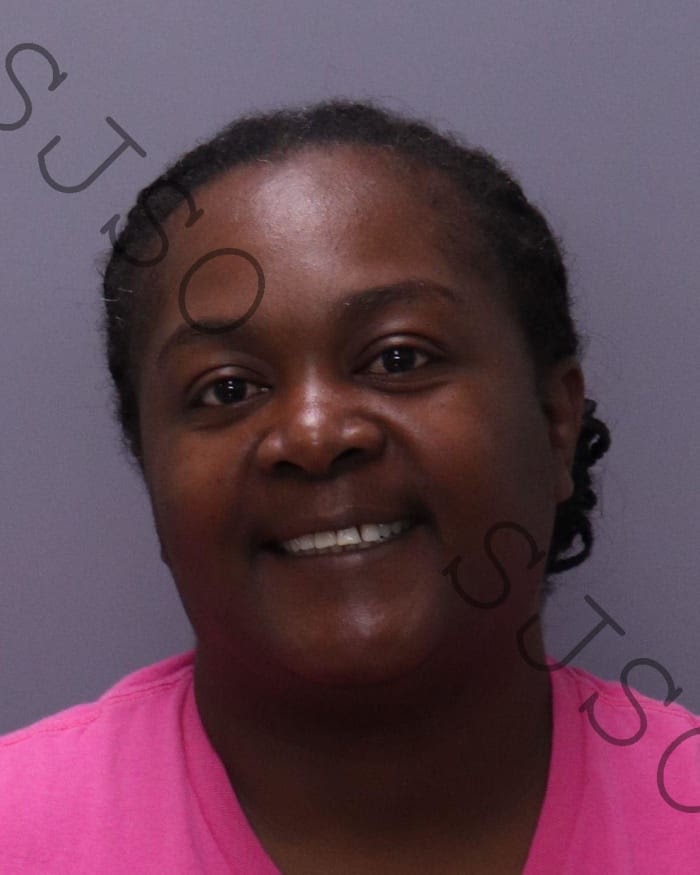 A St. Johns County woman, Shuronda Lanae Thomas, has been arrested by the St. Johns County Sheriff's Office and is facing multiple fraud charges. Thomas is accused of exploiting an 85-year-old man by taking $70,000 from him while working as his caregiver. The family of the elderly man expressed their devastation over the situation, with his son, Eric Kenney, stating that his father, who is battling throat cancer, had placed trust in Thomas that had now been broken.
Kenney had hired Thomas in April 2022, after she had been referred to him by a nearby rehab center where his father had received treatment in the past. Kenney mentioned that Thomas had used an alias when they first met, which prevented any red flags from appearing during a background check. She claimed to be the CEO of Devoted Guardians LLC, a large home health corporation, and presented a professional-looking website and Facebook page.
Within weeks of being hired, investigators discovered that Thomas had taken thousands of dollars from the elderly man's bank account through fraudulent checks. She had allegedly forged his signature and handwriting to write checks, eventually depleting approximately $46,000 within a two-week period. Additionally, there were around $30,000 in double billings, meaning that the father had unknowingly paid bills twice.
This arrest is not the first time that Shuronda Thomas has faced charges of fraud. An arrest report shows that in 2013, while working as a home health aide for an 85-year-old woman, she stole $3,800 in checks and made over $1,000 in unauthorized credit card charges. Thomas also has previous arrests in 2004 for cashing worthless checks and again in 2015.
Eric Kenney believes that Thomas's fraudulent activities are her main source of income and warns other families to investigate if they were involved with Devoted Guardians and whether Thomas had any involvement in their loved ones' finances.
Despite her arrest, Thomas has been released on bail. Eric Kenney vows to take further legal action and is working with the bank to recover his father's stolen funds.