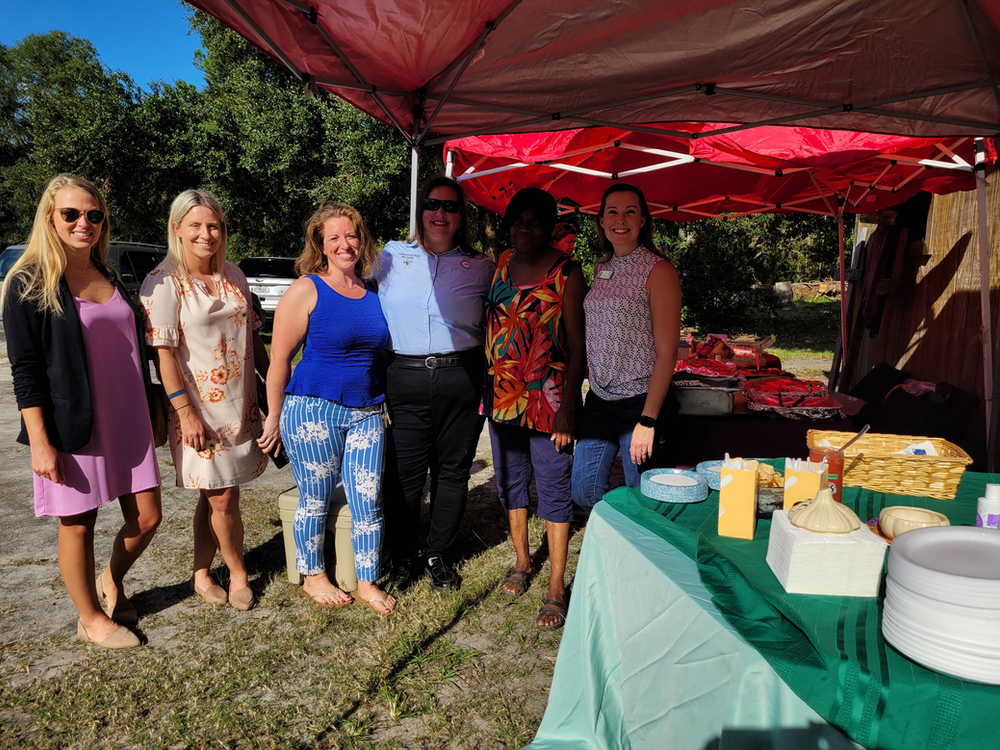 November 3, 2021 – The 23 members of the St. Johns County Chamber of
Commerce's Leadership St. Johns (LSJ) Class of 2021 began its class year on April 9 with a goal
to select a local nonprofit project beneficiary as part of the program responsibilities. Members of
the LSJ class are professionals from all sectors of industry, commerce, and public service in St.
Johns County.
This year, the group selected SEA Community Help Resource Center, Inc. (SEA), a 501(c)3
local nonprofit which began as an outreach ministry with the neighboring First Baptist Church of
Armstrong, Fla. in 2005. The charitable organization began meeting in a dirt parking lot to help
those in need to enrich their lives from sub-standard housing, homelessness, and hunger in the
Spuds, Elkton, and Armstrong communities. SEA is located at 6408 Armstrong Road in Elkton,
13 miles southwest of St. Augustine, Fla.
On Wednesday, October 13, members of LSJ, the St. Johns County Chamber of Commerce,
community leaders, and local government officials celebrated the completion of the LSJ project
and donated property improvements at SEA with a formal ribbon cutting at the Elkton property.
Classmates contacted local businesses to donate a new 30-by-30-foot concrete pad, picnic tables,
signage, landscaping and yardwork, along with a screened area for food distribution to the
community. The LSJ Class envisions more work at the site including additional construction
services, more concrete, patio and picnic tables, outdoor fans, lighting, gardening, landscaping,
perishable and non-perishable items, and in-kind services.