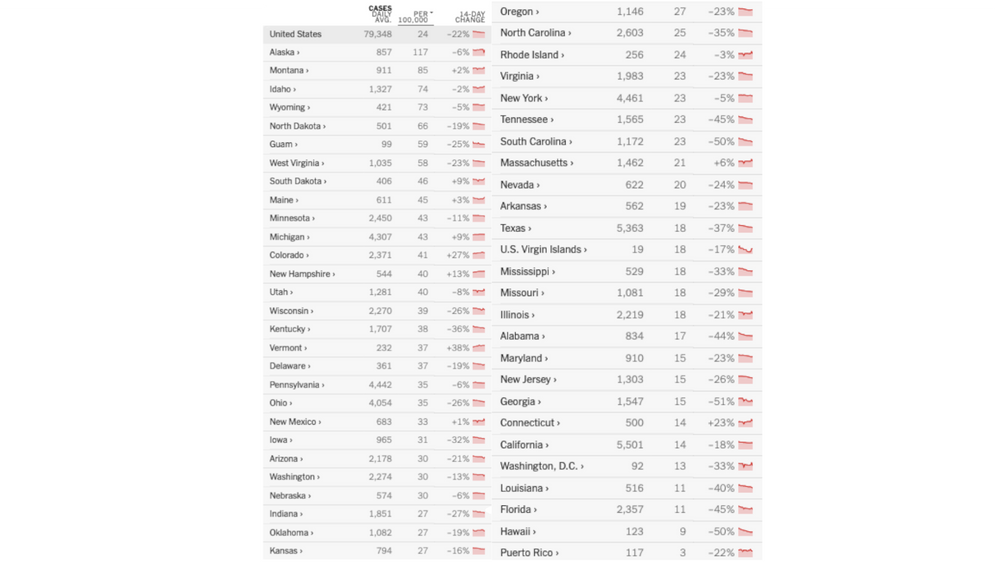 The New York Times COVID-19 tracker, which they say is data from hospitals who report their cases to the Department of Health and Human Services, now shows some interesting numbers which may surprise some people. Florida is in the absolute best position in the contiguous states, as far as COVID cases are concerned.
According to the chart, Florida has just 11 cases per 100,000 residents, compared to New York, a state which implemented heavy handed lockdowns and mandates. New York state has more than double Florida's case numbers per capita, with 23 cases per 100,000 residents.
This obviously flies in the face of reports from TV "experts" who predicted continuous ravaging from covid cases in Florida, rather than a seasonal spike and decrease (that we're now seeing) that local doctors who treat covid patients have discussed with The 904 Now.