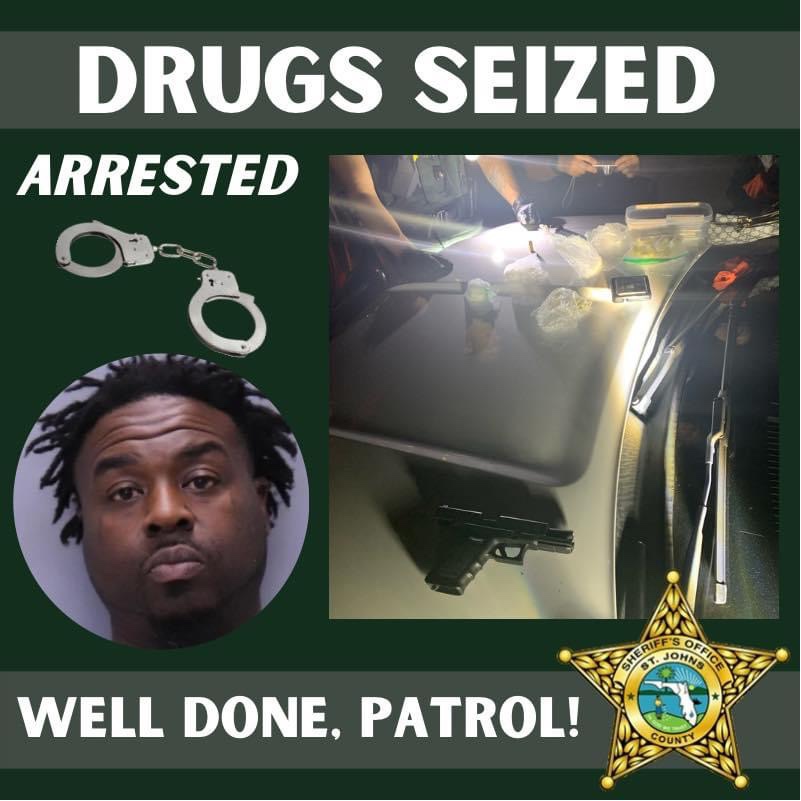 SJSO- During a traffic stop, the suspect, was found sleeping behind the wheel at an intersection. Upon making contact, the suspect fled on foot and was apprehended after a brief foot chase.
After an investigative search took place, multiple drugs were found and seized, along with a hand gun.
The individual, Gregory D. Willis, was arrested and subsequently booked in the St. Johns County jail on multiple charges including possession of cocaine with intent to sell, possession of paraphernalia, and possession of a firearm by a convicted felon.
RESULTS:
🔸 1 arrest
🔸 9 charges
🔸 33.4 grams of marijuana seized
🔸 7.2 grams of cocaine seized
🔸 8.5 grams of crack cocaine seized
🔸 9 morphine pills seized
🔸 67 grams of unknown white powder seized
🔸 1 digital scale seized
🔸 1 glock hand gun seized