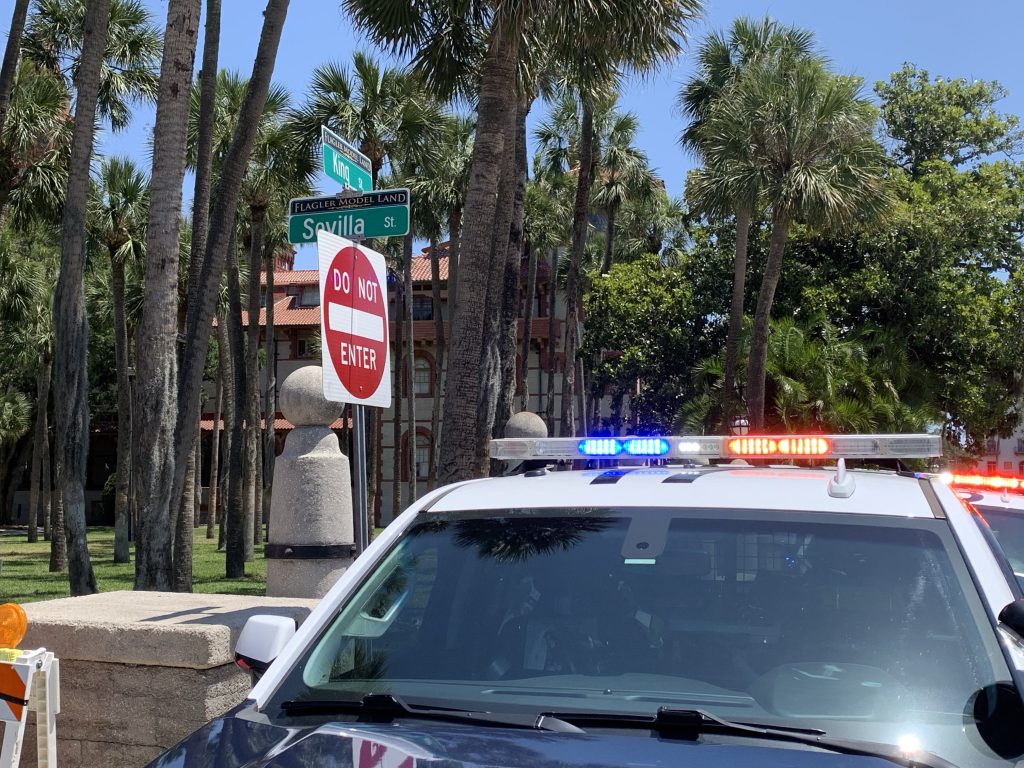 UPDATE 4:49p: Police have cleared the library, caution tape has been lifted, and students are returning to the area after K-9 units cleared the library. No arrests have been made, no suspects wanted.
UPDATE: Police say they saw suspicious activity on surveillance video of the area. They are in the process of determining if there is an accelerant present. There is no timeline yet on when the scene may be cleared. There is no word on whether or not this is related to the recent incident at the Pirate and Treasure museum, as this investigation is ongoing.
St. Augustine police have confirmed that Flagler College has been evacuated.
Viewers on the ground are sending video of fire trucks arriving as alarms sound at the college.
We're being told that the student center has been blocked off, as well as some nearby roads.
Fire crews are just arriving. We will post updates here…