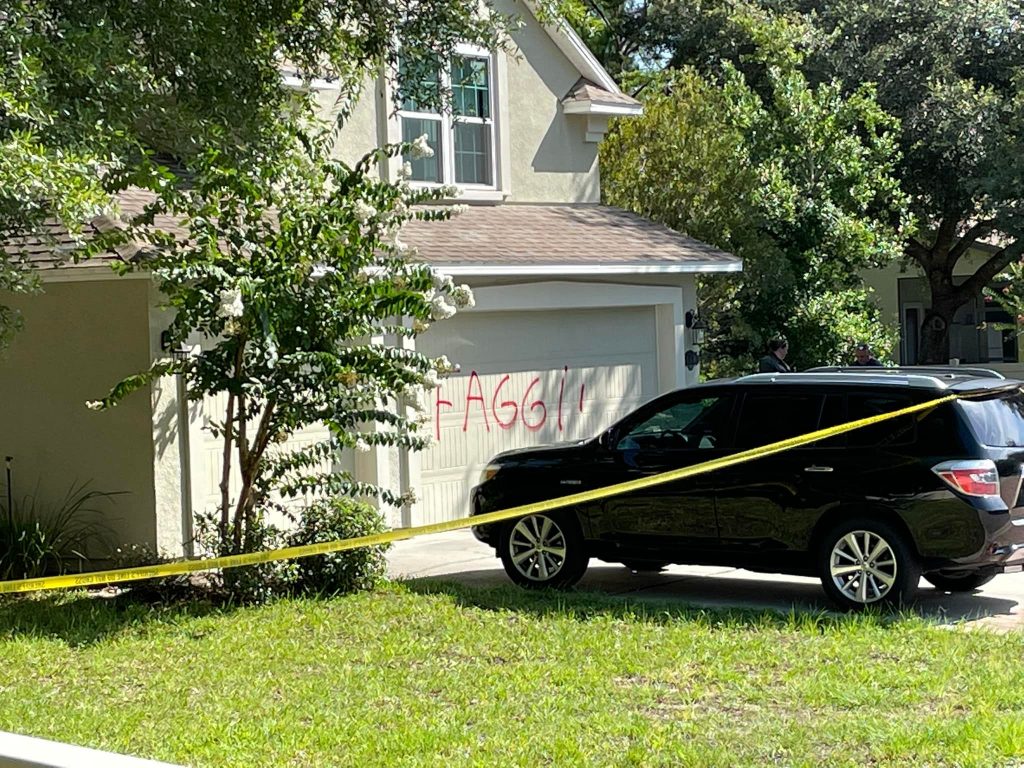 Police are investigating after an individual was shot on Rosella Ct, in a subdivision off of Wildwood drive on Tuesday.
Police have not yet discussed what correlation the spray pained garage may have had to the shooting.
SJSO's official statement as of 10:00am was as follows: "
Around 5:45am this morning, The St. Johns County Sheriff's Office received a call in reference to a shooting in the area of Rosella Court. There was a single victim who was shot several times and was transported to a local hospital with what we believe to be non-life threatening injuries.
At this time, this appears to be an isolated incident.
SJSO's Major Crime Unit is on scene and has an investigation underway.
If you have any information regarding this incident, please call 904-824-8304 or email crimetips@sjso.org"
It's unclear at this time whether the shooter was the individual who spray painted the garage, the occupant of the home, or uninvolved with the spray paint.
We will update you as more information becomes available.