FSDB Job Fair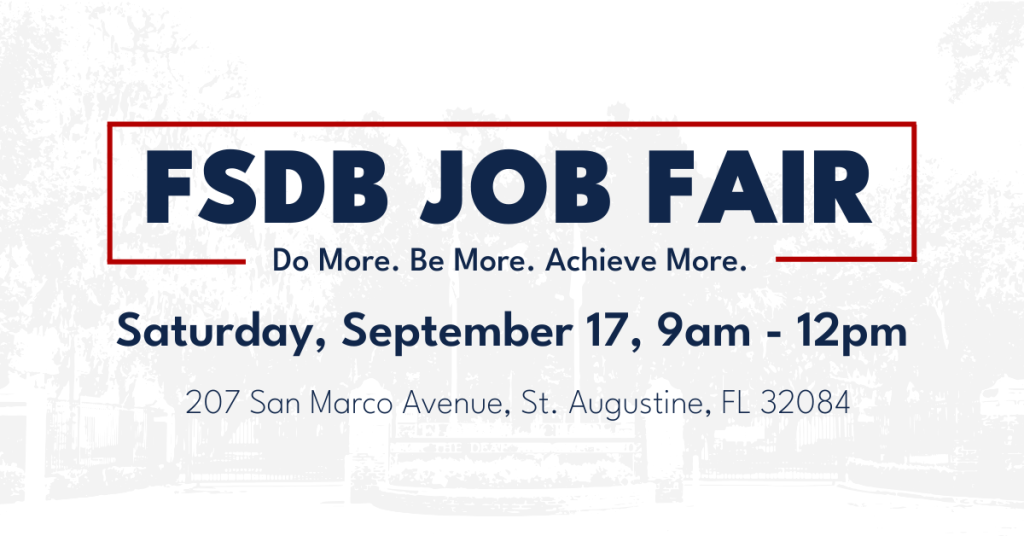 The Florida School for the Deaf and the Blind (FSDB) will host a job fair to recruit talent for all departments and positions on Saturday, September 17th, from 9 a.m. – 12 p.m. The event will be on the FSDB campus in historic St. Augustine and is open to the public. Join us to learn about employment opportunities in:
· Academics – Teachers, Instructional Assistants, Para Professionals
· Boarding Services – Residential Instructors
· Facilities – Housekeepers, Carpenters, Groundskeepers
· Transportation – Bus Drivers, Chaperones, Mechanics
FSDB is a state of Florida agency and a major employer in St. Johns County that offers many challenging and rewarding career opportunities.
For more information about current openings and benefits, visit www.fsdbk12.org/careers.