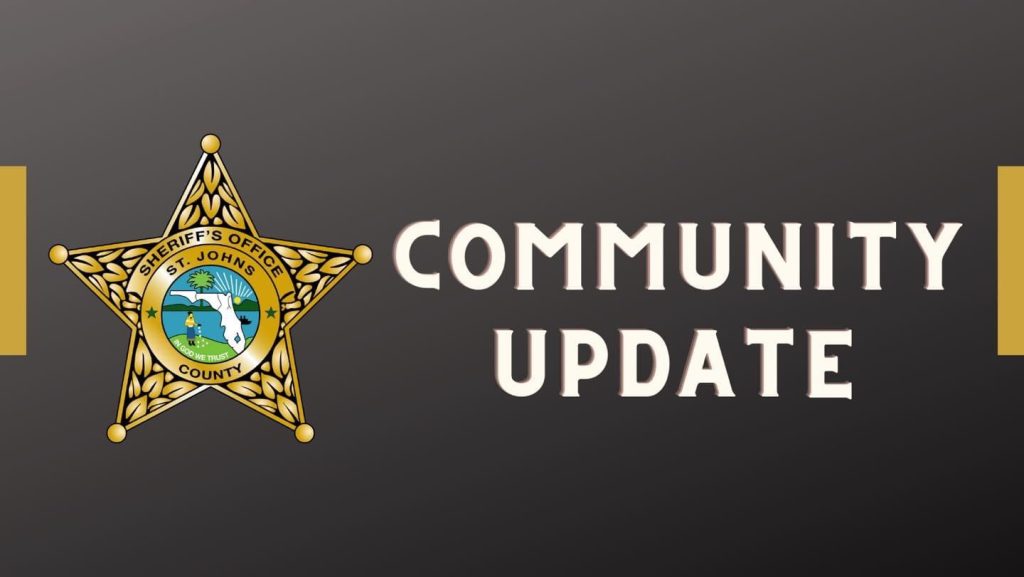 SJSO:
COMMUNITY UPDATE: The St. Johns County Sheriff's Office has received numerous calls of concern regarding a suspicious Facebook page which is displaying photos of females at various retail and public locations around St. Augustine.
The suspect appears to be following and recording the victims without their knowledge as they shop or dine; however, several of the victims noticed the suspect and were able to provide a very good description.
Through the collection of video surveillance at these locations, the victim's descriptions, and tips from the public, SJSO Detectives have identified a person of interest.
This is an active investigation and additional information will be released when appropriate.
In the meantime, please remain vigilant and report any suspicious activity to law enforcement.
If you have additional information related to this investigation, please contact Detective J. Giammarinaro at jgiammarinaro@sjso.org or 904-295-3508.
**Call 911 for emergency situations.