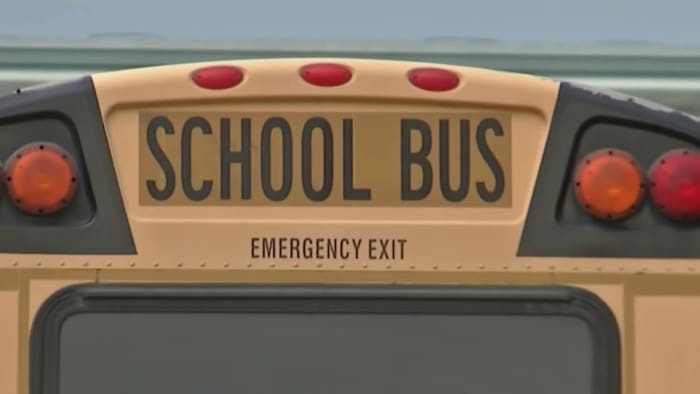 Parents in the Sevilla community of St. Johns County have expressed mixed feelings about recent changes to a bus route in their neighborhood. The change is related to the Two Mile Rule, which states that if a student lives less than two miles away from school and it's deemed safe to walk, they are not eligible to ride the bus.
The district transportation department made the change after adding a crosswalk to the area. The crosswalk has been deemed safe, but while some parents no longer qualify for bus transportation, others have received exceptions. Concerned parent Tom Waggestad has argued that his child does not have the ability to walk two miles to school.
After sending numerous emails to the St. Johns County School District Transportation Department, Waggestad's son has been granted permission to ride the bus. However, not all parents have been notified about the change. Robby Smith, who lives nearby, stated that it doesn't make sense to put children in harm's way by making them walk.
According to a Florida State statute, once a hazardous walking condition is corrected, the funding allocated to fix it stops. The district transportation department stated that after installing traffic control devices, the walk zone is now considered non-hazardous. However, some parents, including Smith, believe that International Golf Parkway, where the crosswalk is located, is still dangerous due to the speed limit and traffic flow.
Parents are questioning whether it is worth allocating more funds to ensure the safety of their children. The change in the bus route is not related to previous issues of double routes or staffing.
More…
Reference: Action News Jax