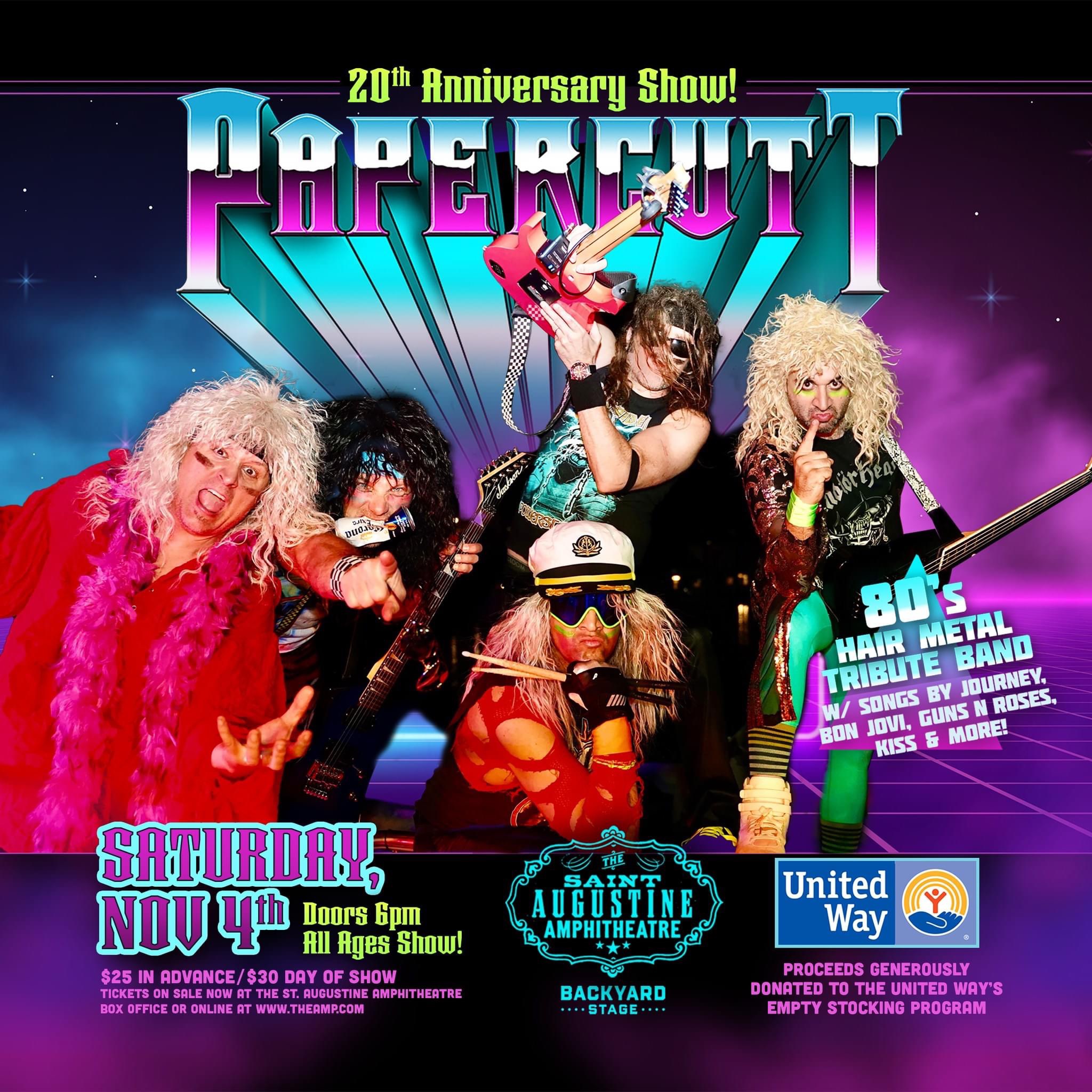 Tickets for Papercutt, a popular 80s hair metal tribute band, will go on sale this Friday, August 25 at 10am. The band will be performing in St. Augustine, FL, and is known as North Florida's premier 80s hair metal tribute band. Fans of the genre will have the opportunity to relive the nostalgic era with Papercutt's energetic and authentic performances.
Papercutt, with their dynamic stage presence and impressive musical talent, has gained a strong following in the area. The band pays homage to iconic hair metal bands of the 80s, recreating their vibrant sound and style. From the soaring guitar solos to the powerfully melodic vocals, Papercutt captures the essence of this influential musical movement.
The event promises to be a memorable experience for fans of 80s hair metal, as Papercutt aims to transport the audience back in time with their electrifying show. St. Augustine, FL, serves as the perfect backdrop for this lively performance, known for embracing various musical acts and genres.
With tickets set to go on sale this Friday, those interested in attending are advised to secure their tickets early, as Papercutt's performances tend to draw a large crowd. This event offers a unique opportunity for fans to immerse themselves in the nostalgia of the 80s and enjoy an evening of rocking musical entertainment.
The concert is expected to attract fans from both St. Johns County and neighboring areas, as Papercutt's reputation and popularity continue to grow. Attendees can anticipate an evening filled with headbanging and timeless anthems from the heyday of hair metal. So mark the date, get your tickets, and prepare to rock out with Papercutt in what promises to be a memorable night for all fans of 80s hair metal.
More…
Reference: Totally St. Augustine