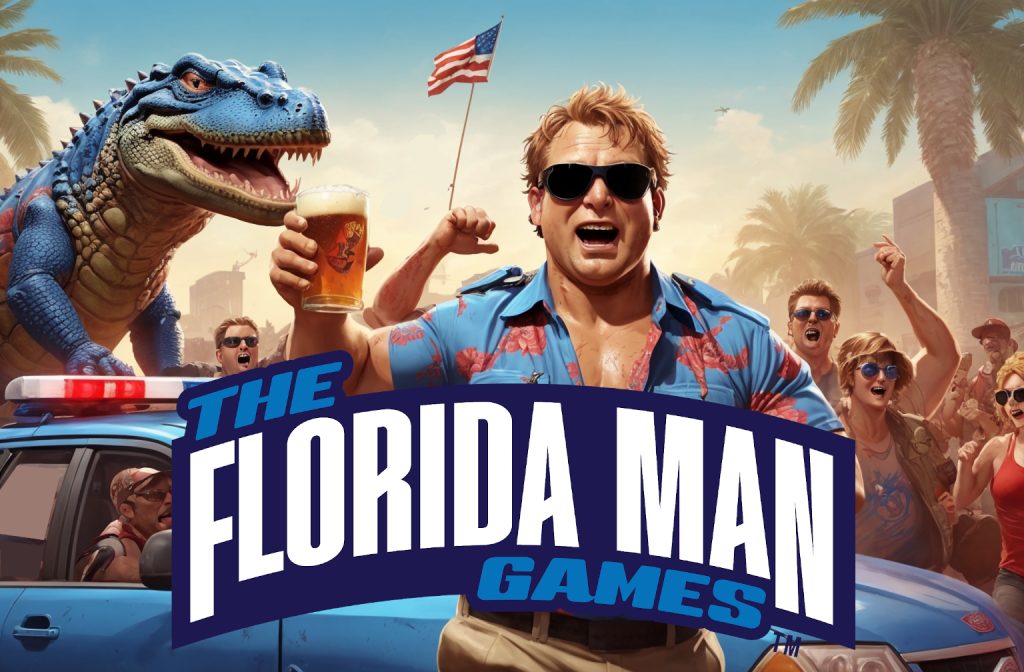 Are you ready to experience one of the most uniquely Floridian athletic events ever conceived? If the answer is yes (of course it is), then brace yourself for The Florida Man Games™. Set against the historical backdrop of St. Augustine's Francis Field, this isn't your everyday competition.
Raw, Real, and Inspired by the Headlines
Running from the police, alligators, and mud. It all makes for a memorable Florida man story, and guarantees to make for a memorable day! There's just something about being in the midst of the action that no story or photo can capture. The Florida Man Games™ promises an adrenaline rush, unexpected twists, and a chance to be part of a crowd that gets it. It's raw, it's real, and it's one heck of a day out. Here's a teaser of some of the insanity you can expect from the games:
Beer Belly Sumo Wrestling: This isn't your typical sumo match. Experience the raw energy of competitors going head to head, fueled by their passion (and maybe a few beers).
Evading Arrest Obstacle Course: Speed, agility, and sheer determination come into play. Navigate obstacles and see if you've got what it takes to finish at the top.
Colosseum Joust in an Above-Ground Pool: Think jousting is a thing of the past? Think again. Add water to the mix and watch the excitement multiply.
More games to be announced soon, but expect something to do with stealing copper and/or catalytic converters.
Legendary Judges
To elevate the experience, legendary American Gladiators, Nitro and Ice, will be in the house to judge. With their wealth of experience, expect them to bring an added layer of intensity to the competition.
Tickets Are Limited
This isn't marketing hype. The buzz around this event means tickets are selling fast.We want you there! Get your ticket before it's too late. Head to TheFloridaManGames.com and ensure your spot at what's set to be one of Florida's most talked-about events of the year. Don't just hear about it—experience it.