By Capt. Adam Morley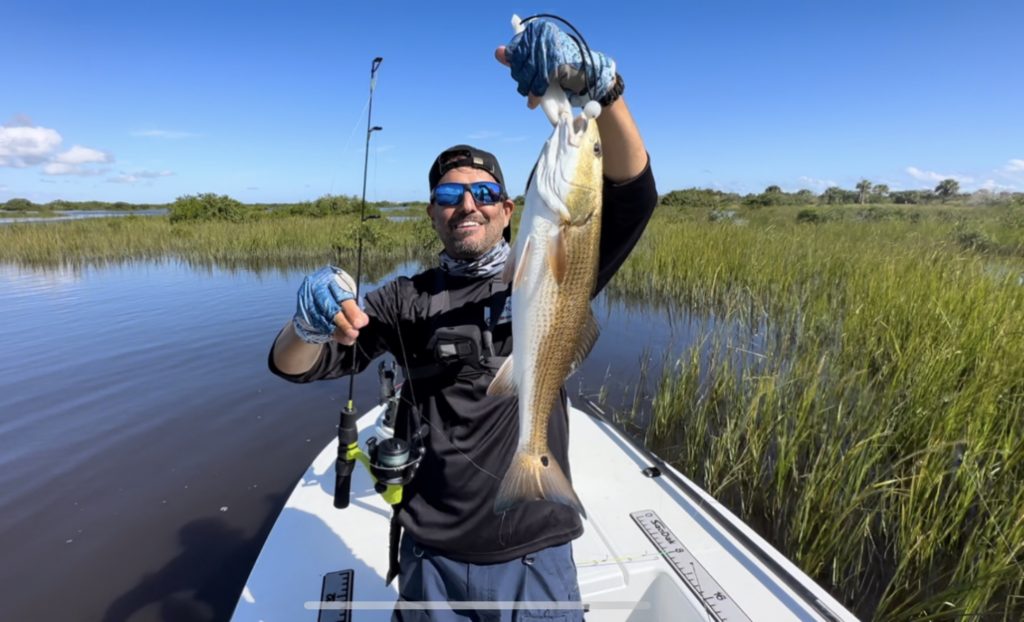 The fishing scene in St. Augustine and surrounding waters is heating up as the water temperatures rise back to the mid to upper 70s after a recent cold front. Here's the latest scoop on what's hot in the area:

Surf Fishing Buzz: Strong reports of pompano and whiting have been flooding in, likely due to the recent dip in water temperatures. The ideal setup involves float rigs, Sputnik sinkers, and a variety of bait choices such as Ghost Shrimp, live sand fleas, or fresh dead shrimp, all perfectly paired with Fishbites for added appeal.
Sheepshead Success: Anglers are reeling in impressive sheepshead catches around the rocks, docks, and bridges using bottom sweeper jigs and fiddler crabs. The action has been fruitful and promises exciting opportunities for those seeking a productive fishing outing.
Bluefish Frenzy: Bluefish have made their presence known both in the surf and river, showcasing their voracious appetite for casting spoons and hard plugs. However, it's advisable to be mindful of their teeth, as they can tear up soft plastics. Finger mullet remains a reliable go-to option for successful Bluefish angling.
Speckled Trout Fever: With a mild uptick in the Speckled Trout bite, seasoned anglers recommend targeting these beauties with paddle tails on 1/8th to 1/4oz jig heads, particularly in moving water around oyster bars, grass points, and pinch points. Early mornings and late evenings are prime times for top-water action, leading to rewarding catches.
Black Drum Findings: Fresh dead shrimp or blue crabs in the deeper holes have proven to be successful tactics for those seeking the elusive Black Drum. Patient anglers have been rewarded with noteworthy catches, signaling a promising trend for those interested in exploring this avenue.
Redfish Hunt: While the redfish bite has been relatively mild, these feisty fish are still making appearances, lured by a diverse array of bait options. It's important to locate their whereabouts for the best chance at a satisfying catch. The Mantanzas Inlet and surrounding areas are still offering opportunities to land slot and undersized reds, keeping anglers on their toes.
Snook Stories: Reports of Snook sightings are still trickling in, with Janine from Genung's Fish Camp recounting a recent encounter with this elusive species. Successful strategies involve deploying 3/4oz white bucktail jigs with a Fishbites paddle tail in the vicinity of Matanzas rocks.
Offshore Insights: The offshore fishing scene has faced challenging conditions, deterring many boats from venturing out. A lone report of Kingfish catch has emerged, highlighting the need for favorable weather conditions for a more robust offshore fishing experience.
For more insider information and in-depth fishing insights, be sure to check out "Take A Bow with Captain Adam Morley" and "St. Augustine Sandman." Happy fishing, everyone!