By Capt. Adam Morley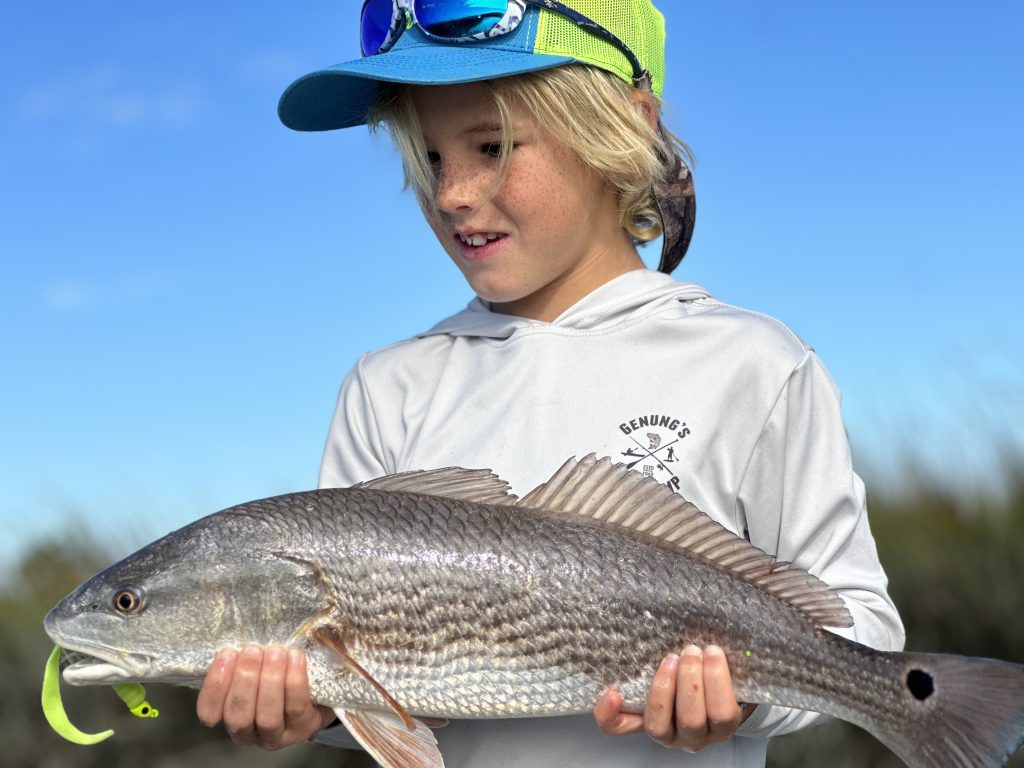 The following shops contributed to this week's report: The Bait Shack in Vilano, Fishbites Trading Post, and Genung's Fish Camp. The Bait Shack and Genung's will be open 7am-noon Thanksgiving Day, Fishbites will be closed.
Genung's Fish Camp will also be having a BIG Small Business Saturday (11/25/23) event with great deals and entertainment in the morning by the St. Augustine Sandman. Event hours: 10am – 6pm.
The old river whispers its tales, and I, a humble participant in its aquatic drama, share the recent musings from the St. Augustine and its neighboring waters. As the weather steadies, so does the promise of a thriving angler's haven.
Janine, a river sage from Genung's Fish Camp, embarked on a watery journey with Elon, steering a canoe into the embrace of a shallow creek at low tide. The elusive redfish, adhering to their cooler water patterns, danced beneath the surface. A trusty Dirty Boxer from Fishbites was their charm, revealing the reds' penchant for the shallows on sunny days and the solace of deeper holes on cooler ones.
Trout, ever the vigilant companions, persist in their dance along grass lines with moving waters. Skinnywater Lures, those silent seductresses, prove effective companions to those who seek the spotted treasures. Live shrimp, suspended beneath a popping cork, continues to be a time-tested lure, drawing eager trout into the angler's realm.
Sheepshead, elusive convicts of the river's depths, have chosen their winter haunts. Bottom sweeper style jigs, adorned with fiddler crabs, sand fleas, or mussels, act as the angler's key to unlocking their guarded secrets. Oddly enough, these sly fish seem to prefer the wrath of nasty weather over the gentle embrace of warm, sunny days.
Black Drum, the silent giants, have made their presence known in the holes, succumbing to the allure of fresh dead shrimp. Their slot-sized brethren lurk in the shadows, tempting those who dare to seek them.
In the wild surf, Bluefish tug at taut lines, their spirited dance a testament to the untamed spirit of the ocean. Whiting, those heralds of the river's bounty, begin to make their presence felt, weaving through the currents.
Yet, the elusive pompano, though the water temperature lingers within their favored range, remains a mystery, perhaps shrouded in the rough conditions that cloak the surf.
As I cast my line into the river's embrace, I become a humble storyteller, sharing the whispers of the water. May your lines be taut, and may the river reveal its secrets to those who listen.