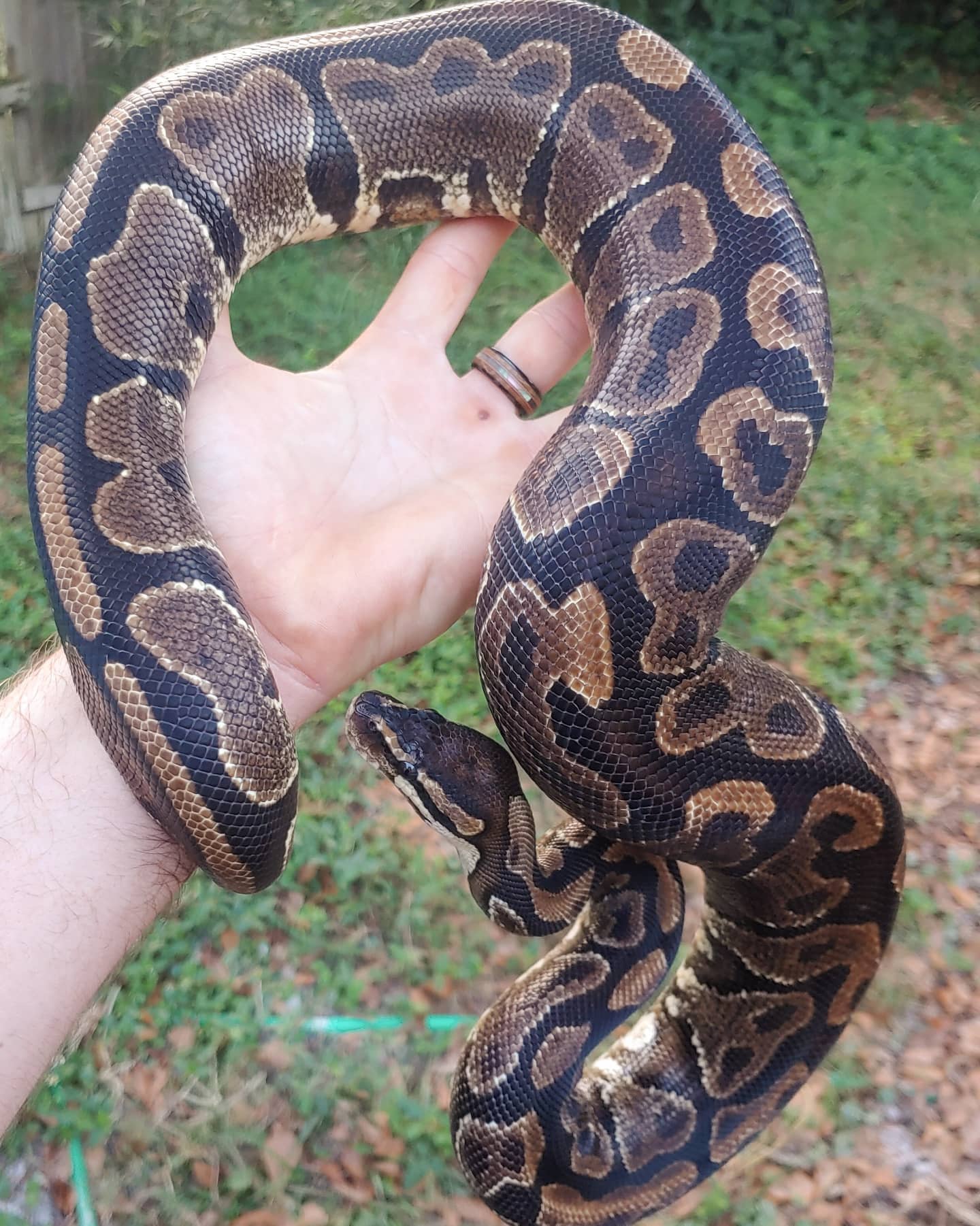 Multiple residents in a St. Augustine neighborhood, Prairie Lakes, have reported finding 22 ball pythons in the area during July. Local resident Vincent Myers stated that the snakes have been found in various locations, including on the main road, under a car's hood, and even crossing the road at night after rain. Myers has managed to capture most of the snakes using a makeshift snake-catching tool made from an old paint roller and a grade stick. Once caught, the snakes are handed over to Sky Bennett, a representative from Jacksonville's Herpetology Society, who takes them to a veterinarian for a health check before finding them new homes through adoption.
The ball pythons that have been found in the neighborhood are not considered to be wild or commonly found in pet stores. Bennett described a variety of color patterns among the captured snakes, including an albino ball python with red eyes, solid white ones, and candy corn-like patterns. The Florida Fish and Wildlife Conservation Commission (FWC) sent a law enforcement officer to investigate the situation, but the snakes' origin remains unknown. However, FWC believes that the pythons either escaped from their owner's homes or were intentionally released. Bennett indicated that the snakes appear to have been well-fed prior to their appearance in the neighborhood.
The FWC has advised residents not to release non-native species into the wild, emphasizing that doing so is considered animal cruelty and decreases the animals' chances of survival. The FWC's Exotic Pet Amnesty Program allows individuals who can no longer care for their non-native pets to surrender them for adoption. Both Myers and Bennett believe that more snakes may still be present in the area and urge residents not to harm them but instead to contact the appropriate authorities for assistance in capturing them. The FWC has provided a hotline and an online reporting system through which people can report sightings of non-native species.
More…
Reference: The Florida Times-Union